Trusted AC Repair
Your air conditioner is what stands between your cool, comfortable home and the hot, muggy outdoors. This is especially true in Land O' Lakes, FL, where temperatures can easily soar above 90 degrees Fahrenheit. That is not to mention the humidity we experience in this area. The strain this puts on your AC can eventually lead to mechanical issues and breakdowns. When your AC runs into a problem, do not panic. The skilled repair team at Mario's AC is only a phone call away. We will strive to address any questions or concerns you may have throughout each step of the repair process.
At Mario's AC, we are proud to be one of the leading AC repair companies in Land O' Lakes. Once you reach out to us, you can look forward to a quick response followed by a thorough inspection of your system and effective repairs.
Benefits of working with us include:
Repairs performed by NATE-certified technicians
Flexible appointment availability
Competitive, cost-effective prices
Customer satisfaction guaranteed
24-hour emergency AC repair
Fast AC Services
At Mario's AC, we understand that AC problems never happen at a convenient time. In fact, they often take place when you most need your AC, like at the peak of a heat wave or during hot summer weather. When your AC runs into trouble, our skilled technicians will diagnose the issue and fix it right away. We have seen issues both large and small from dirty air filters to burnt-out fan motors and more. Whatever the problem, we will have your AC up and running again in no time at all.
We offer free estimates for AC repair services in Land O' Lakes.
Top signs you need professional AC repair:
Hot or room temperature air
Concerning noises like buzzing or gurgling
Leaking fluid or covered in condensation
Unpleasant odors like mildew or smoke
Running nonstop, with or without producing cold air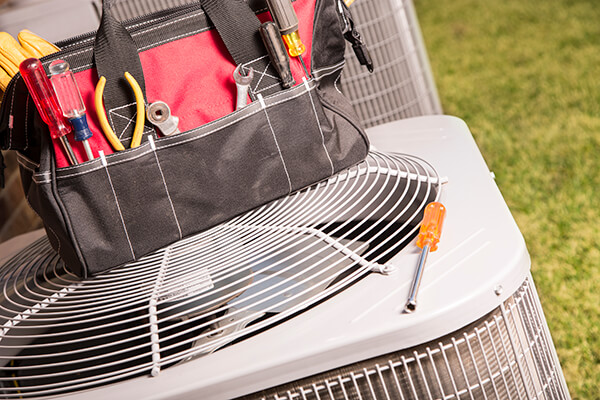 Reliable Air Conditioner Service
Have you noticed your AC is not able to keep up with the hot Floridian weather? Our skilled technicians are here to quickly diagnose and repair the problem. Since 1997, residents of Land O' Lakes have relied on us for dependable air conditioner service. You can count on us for emergency AC service 24 hours a day for all makes and models of AC units. We also provide AC installation and maintenance.

Give us a call today to receive dependable, local air conditioner service. We also offer other services, like our reputable heating repairs!