Heating and Cooling Services in Hudson and the Surrounding Area
First Class Service Every Time!
We focus on being your complete heating and air conditioning experts in and around Hudson, FL. Our skilled heating and cooling repair technicians have experience working on air handlers, heat pumps, heating systems and air conditioners from a wide range of brands. We want your home to be super comfortable throughout the year so we give the first-class service with dependable results every time. We also focus on making our services both affordable and reliable.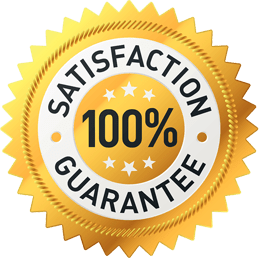 Customers rely on us because:
80 years of combined experience
Lennox Factory-Authorized Dealer
Service all makes and models
Offer free service calls
One-hour service guarantee
Back-to-back winners of a 100% Customer Satisfaction Award
10-year warranty on all labor performed
High-Quality Air Conditioning Services
Florida can get incredibly warm, which means your cooling system will be working overtime in the summer months. If your air conditioner has limited functionality, know that our technicians install new, high-quality replacement units made by multiple brands. Replacing your air conditioner is a wise choice if it is more than a decade old, does not do an acceptable job of cooling or needs a major repair with a hefty price tag.
Air conditioning repair and replacement services include:
Routine maintenance
Leak detection and repair
New system installations & replacement
Heating Services for Residents of Hudson & Surrounding Areas
If your home has a heat pump or furnace, we strongly recommend bi-annual maintenance. Our maintenance services include testing all electrical parts, checking system temperatures and replacing air filters. The usual life span of a heating unit is 10 to 12 years. If your system is in need of a replacement, we can also install a high-quality, energy-efficient unit that is brand-new. You may need to replace the heating system if it requires costly repairs or if it is more than a decade old.
At Mario's AC, our heating repair services include:
Routine maintenance for heating systems
Heating system repair
New heating system installations & replacement
New Construction & Commercial Services
We also offer new construction for both residential and commercial buildings. Our qualified team is equipped with the skill set and the equipment that is needed to get the job done right. If you need one of these services, contact us today to schedule!
The Hudson Area's Heating & Cooling Experts
In addition to maintenance, installations and repairs for both heating and cooling systems, we offer detailed air quality testing and energy assessments and install thermostats throughout the community. Contact us at Mario's AC today if you need any heating and air conditioning services in Hudson, FL or any of the surrounding areas.