Trustworthy AC Repair
Since 1997, Mario's AC has been providing exceptional air conditioner repair services to the residents of Brooksville, FL.
When it gets hot and humid in central Florida, you want to stay cool in your house with a reliable air conditioner. We strive to give you the best service at an affordable rate. We can service all makes and models, and our NATE-certified and EPA-certified technicians can help with all your AC repair needs. We are the company to trust in the Brooksville area.
What separates us from the competition:
Air Conditioning Contractors of America (ACCA) Membership
Lennox Centurion Award winner
80 years of combined cooling experience
Membership in the Florida Refrigeration & Air Conditioning Contractors Association (FRACCA)
Reliable Brooksville Services
When the hot summers return to Florida, you need a working cooling system to keep your home comfortable. When you schedule an air conditioner repair, our certified technicians will find the issue and get it fixed. We will perform a full point inspection on your system and make sure everything is in working order before we leave.
If you are noticing some problems with your cooling system, it might be time for a service call. In most cases, there are warning signs that the unit is failing. Your cooling system could be making weird sounds or failing to cool down a room. When that happens, you will want a trained technician to come and inspect your system. You do not want to be left in the sweltering heat during the summer, so let us help.
Some signs that you need an AC repair:
Strange sounds
Falling debris from vents
Flashing lights on control panel
Different temperatures from room to room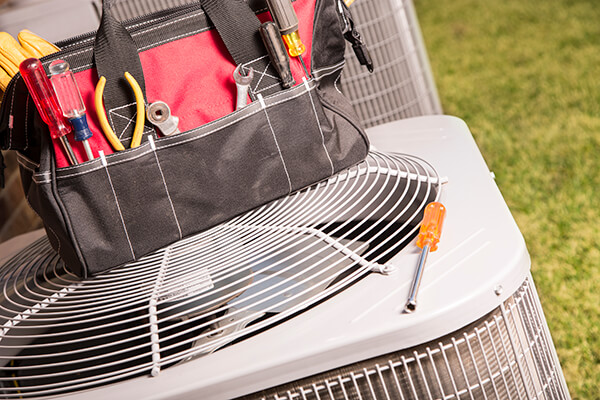 Dependable AC Company
When your cooling system starts to fail, you want a professional team to keep your home cool. We can help your system run at an optimal level throughout the year. You can trust our NATE-certified technicians for all your AC repairs. We are an owner-operated company that will provide you with the best service in the area, including free service calls and a 10-year warranty on all labor. At Mario's AC, we want you to be delighted with our services in Brooksville.

When you need a service call for your failing air conditioning system, you can count on our team. We also offer trusted AC installation, maintenance and heating repairs! Call Mario's AC today to schedule an appointment for your Brooksvile air conditioner.